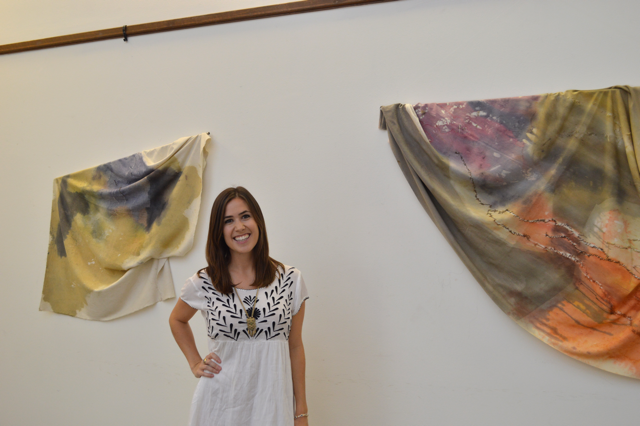 See more of Sofia's work at sofiavgonzalez.com
How do you describe your subject matter or the content of your work?
The subject matter of my work always seems to return to exploring my sense of place and how others define and relate to their own sense of place. By using traditional textile techniques and mixed media, my practice creates a space of meditation and reflection for myself when I make.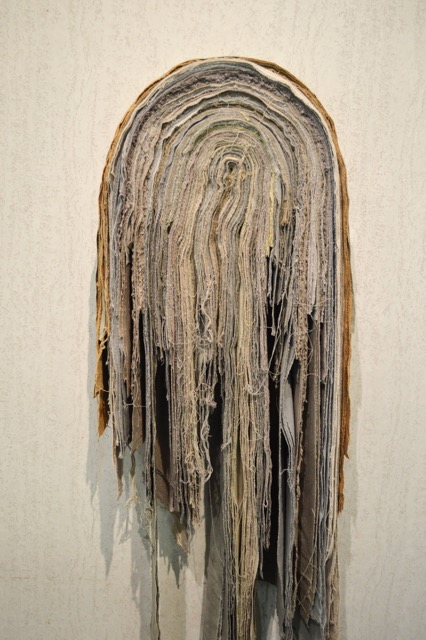 What mediums do you work with?
I work primarily with textiles, using traditional processes like crochet, embroidery, and natural dyes. I have strong feelings about collecting my own plant and vegetable materials to be used in dye. I want to have an emotional connection with the colors and materials I use. The process is important to me: observatory walks around my neighborhood, collecting materials like hulls or leaves, and subsequently making the dye.
Besides your art practice, are you involved in any other kind of work?
I spend my days at Wildwood Park for the Arts as our Educational Programs Coordinator. I also facilitate and curate our Art in the Park exhibition program. I have taught a few workshops in natural dye techniques, but would love to get more into teaching. I am passionate about creating community events and arts education opportunities for all ages that relate art to our environment.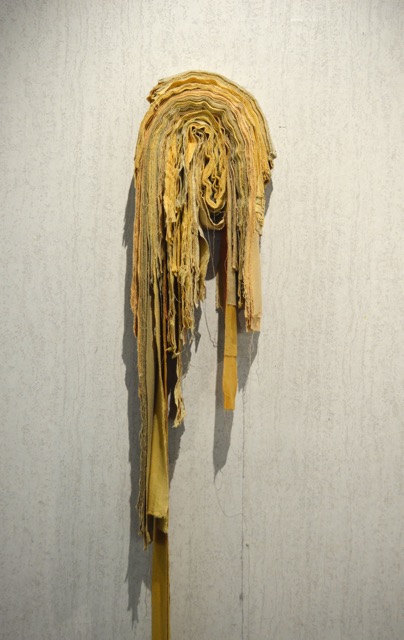 What are you presently inspired by— are there particular things you are reading, listening to or looking at to fuel your work? 
Since moving to Little Rock from San Francisco last year, I have become completely enamored with the variety of birds and their differing songs. Recently I've used this obsession as a means for inspiration. I have started a new practice where I wake up early each morning and spend 30 minutes to an hour recording the bird sounds outside my house with quick markings in charcoal on watercolor paper. I am interested in how I can translate the songs and patterns into marks on a page. I'm calling these new sketches "soundscapes." I am interested to see where they will go.
What do you hope your work will accomplish? How do you want people to be affected?
My biggest hope for my work is that it will cause pause or reflection in the viewer. By using natural dyes to create the colors I use, I hope to encourage a more observant and respectful way to look at the environments we live in. It's important to me that in my work the connection between the artist and the materials is able to tell a story.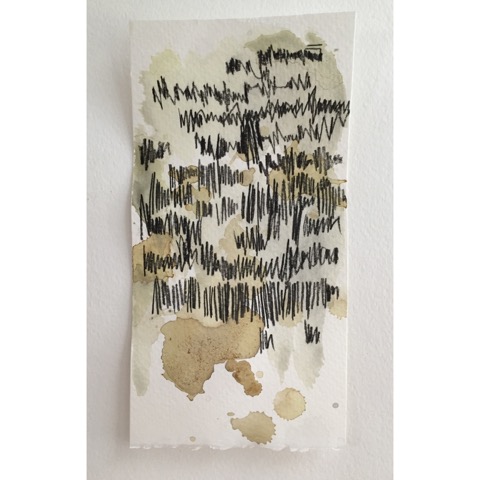 How do you navigate the art world? Do you have a motto you live by?
I try to navigate the art world by creating genuine connections and conversations with other artists. I am always excited to hear about other artists' processes, and I think collaborations and opportunities are born out of this mutual relationship.  Recently, I realized that if you build opportunities for others, opportunities will come back to you. I live by the words on the necklace I wear every day which was given to me by my grandmother before she passed away last year. It reads, "Dar mas y pedir menos," or "Give more and ask for less."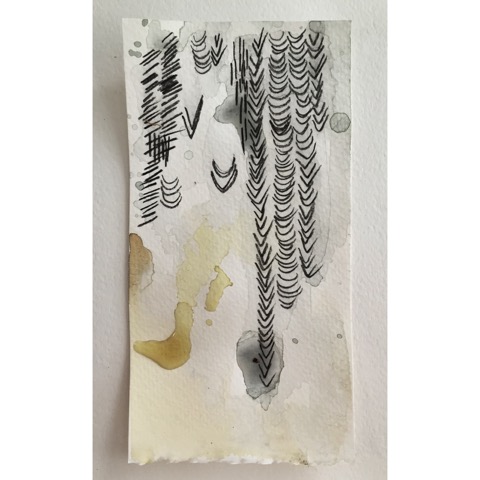 https://www.wildwoodpark.org/wp-content/uploads/2015/04/IMG_1607.jpeg
640
480
Wildwood Park For the Arts
/wp-content/uploads/2014/08/wildwood-park-trans1-1030x343.png
Wildwood Park For the Arts
2015-04-30 10:46:35
2015-05-04 21:33:49
Art in the Park: An Interview with Sofia V. Gonzalez