10th Annual LANTERNS! Festival Lights Up the Night
Wildwood's annual deep-winter festival celebrates the first full moon of the lunar new year. Held over three magical evenings, guests are transported to far away lands and times as they stroll through the beautifully lit pathways of Wildwood's gardens. Cultural vistas feature live entertainment, food, drink, games and more throughout the Park's Butler Arboretum and inside the Lucy Lockett Cabe Festival Theatre.
This year's vistas include China, Italy, Ireland, Cuba, and – on the African continent – Morocco and Egypt. New York City is this year's U.S. vista. LANTERNS! always includes a trip to the Moon, since the festival is anchored in Chinese new year celebrations of the first full moon of the lunar year.
Purchase your WildBucks at any of four locations inside the Park, and enjoy food and beverages at every vista. Concessions prices range from $1 to $8. (ATM available inside the Park.) All proceeds support Wildwood Park for the Arts' programs, gardens and operations.
Tickets to the event are available online: $10 for adults, $5 for children age 6 – 12, Admission to LANTERNS! is FREE for children 5 and younger. At noon on each day of the festival, admission for that evening will increase to $12 for adults and $7 for children. Tickets at the gate are $12 for adults and $7 for children. Admission to LANTERNS! for children 5 and younger is FREE.
If you choose to purchase your ticket at the gate, we recommend bringing cash to avoid credit card fees and ticket lines!
Shuttles will run between The Promenade at Chenal and Wildwood Park beginning at 6 pm nightly until 30 minutes past the Festival's closing. The festival closes at 10 pm on Friday & Saturday, 9 pm on Sunday. Arkansas Destinations shuttles will pick up passengers in the mall's Courtyard located on the west side of the mall. Parking is ample. 
Off-street parking is also available along Denny Road in front of Wildwood Park. Guests enter the park on foot through two gates; no festival patron automobiles are allowed inside the park.
As a 501(c)3 nonprofit organization, Wildwood Park for the Arts relies on volunteers to help bring this enchanting festival to life.
Click here if you are interested in becoming a WILDVolunteer for this exciting festival!
Check out images from prior LANTERNS! Festivals in the Gallery below.
Bellini on over to Italy! These frozen peachy delights topped with Prosecco are the perfect accompaniment as you launch a wishing lantern on Swan Lake, a favorite New Year's tradition in China. We hear-tell that more than a few wishes have come true following a launch at the Gazebo. Warm up with Italian Wedding Soup & focaccia bread. Cannoli will be the perfect dessert…along with performances by divas and divos.
Bellinis $5 / Venetian (alcohol-free) Slush $3 / Wine $5 / Soup $5 / Perroni Beer $5
Our good friends from ACAA always host a lovely party in The Pavilion at Wildwood! From hand-painted fans and traditional demonstrations to authentic cuisine, you're in for a treat as we celebrate Chinese traditions for the new lunar year. Happy Year of the Earth Dog!
Vista Chairs:  American Chinese Association of Arkansas (ACAA)
Vista Volunteer Support: American Chinese Association of Arkansas
Join us in China for Handkerchief Dances, calligraphy and traditional fan painting demonstrations, and on Saturday, Dragon Dances. Kids can learn how to use chopsticks and make paper lanterns, and the whole family will enjoy cuisine provided by A.W. Lin's and Chop Chop Grill.
Sushi, Spring Rolls, Gyoza Dumplings:  $2 each / Fried Rice:  $4 / Chinese Sandwich:  $5 / Sake $4 / Tsing Tao $5 / Jasmine Tea $2
Take home a locally created hand-painted fan!
Did you know that turkey legs ($8) are becoming increasingly popular in Ireland? You'll find the perfect complement when you belly up to the Irish Potato Bar, complete with all the fixins'. The beer isn't green (it's Diamond Bear Irish Red!), but the Jameson ($5) and Irish Cream (with some coffee) will have you feeling like a leprechaun! And for the little leprechauns, there's limeade ($2) and shamrock cookies ($2).
Entertainment includes McCafferty Academy of Irish Dance, Kilburn High Road Duo, and poetry readings. Kids can make Shamrock Wands, rub Celtic Knots. Don't miss the lucky four-leaf clover – you'll want a photo with this one!
Sponsored by Arkansas Children's Hospital, Cuba is this year's kid zone with moonlit games and activities, including Tropical Twister and Tug War. Check out the cosmos with the Central Arkansas Astronomical Society and enjoy the sounds of the OBU Tiger Steel Band. Other treats include:
Black Beans & Flame-Roasted Corn $4 / Mojitos $5 / Red Stripe Beer $5 / Buena Vista Punch for the youngers: $2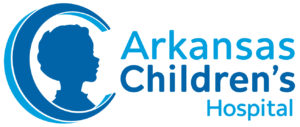 Grab a snap in the pyramid with King Tut or Nefertiti.  Or take a seat – Morocco and Egypt are a great places to relax for a few minutes. Enjoy a snack of hummus and naan or dessert, Loblolly Green Tea Honey ice cream.  Li'l Egyptian Lemonade will have the kids walking just like one while they dig in for some archaeological fun or dress up like Cleopatra. Or stop in just for henqet (beer), a glass of wine, or a Moroccan spritzer.
Hummus & Nan $3 / Loblolly Ice Cream $4 / Moroccan Spritzer $5 / Strawberry Blonde Henqet brewed by Diamond Bear.
Vista Chairs:  Kira & Bevan Keating, Bruce Rentz
Vista Volunteer Support: Praeclara & Friends
Trod the boards to the Studio Stage and enjoy your favorite Broadway hits and performances by the UALR Chamber Choir. It wouldn't be New York without a Coney Dog ($6), cheesecake ($2), a pretzel ($2), and a Manhattan ($5), of course!
Arkansas Circus Arts and fire dancing bring The Moon to new heights this year! Enjoy an array of beverages, grab some snaps, and warm up for some karaoke the Space Sopranos! Please note: some tables are reserved, but who wants to stay in one place when you have the whole world to explore?
Snacks include moon cheese & crackers ($3), Oranges, and – for the fire pits lining Swan Lake – s'mores! And there's always Blue Moon ($5).
Do you accept credit cards?
Credit cards are an acceptable form of payment, however, cash is the preferred method of payment for tickets and WILDBucks as it gets you through the gates and into the fun more quickly. Please be prepared to complete a short form and bring a photo id if paying with a credit card.
What do I receive for the price of admission?
Admission to the Park offers guests a full schedule of entertainment options. Food and souvenir items are available for purchase with WILDBucks.
What are WILDBucks?
WILDBucks are Wildwood's in-park currency. Simply visit one of the 4 WILDBucks stations throughout the Park to exchange your cash or credit card information for WILDBucks. WILDBucks are the only form of payment accepted for food, beverages, and other souvenirs throughout LANTERNS!
One Dollar = One WILDBuck
As a general rule, WILDBucks cannot be refunded – but can be saved and used for purchases at next year's LANTERNS! Festival.
What are the costs of food and drink in the Park?
Culinary items vary from 2-8 WILDBucks.
Is the festival outdoors?
Several vistas are outdoors and spaced throughout the Park's arboretum, Asian Woodland Garden and green spaces. Other vistas are inside the Cabe Festival Theatre Complex.
Where is the festival?
Wildwood Park is located at 20919 Denny Road in west Little Rock. Wildwood has two entrances, both on Denny Road. The large main entrance is across from the green Wildwood Park sign at the Park's main entrance. The smaller entrance is located east of the main entrance.
How does parking work?
Parking is available on Denny Road, across from Wildwood Park. No parking is available inside the gates of the Park on the nights of the festival. A great parking option is available by parking Promenade at Chenal and taking the LANTERNS! trolleys to the Park. Handicapped guests can be dropped off at the gates to the park.
Free shuttles run beginning at 6 pm nightly until 30 minutes past the Festival's closing. The festival closes at 10 pm on Friday & Saturday, 9 pm on Sunday. Shuttles will run to Wildwood Park for the Arts' LANTERNS! Festival from Promenade at Chenal (located on Chenal Parkway between Rahling Road and St. Vincent Way). The shuttle stop will be located near Café Brunelle on the southwest side of the mall.
Is there a release of lanterns?
LANTERNS! is anchored by Chinese traditions for celebrating the New Year and is held during the first full moon of the new lunar year. Purchase luminaries, make your wish, and launch them on the waters of Swan Lake.
What if the weather is bad?
We make every attempt to bring the festival to life outdoors, no matter the weather. If it is very cold, very wet, or very windy, we will move the festival inside the Cabe Theatre and celebrate indoors. Since we'll hold the festival rain or shine, tickets are non-refundable.
What does the LANTERNS! Festival raise funds for?
All funds support the mission of Wildwood Park for the Arts, a 501(c)3 non-profit organization, including youth music education, art exhibitions, the botanical gardens and other arts programming.
Will alcohol be served?
Yes. Most vistas serve alcoholic beverages. Every vista also serves non-alcoholic beverages. Caffeine-free options are also available throughout the Park.
What about special dietary needs?
We try to offer something for everyone!
Can I bring my pet?
Usually, we love to have pets visit Wildwood. For the LANTERNS! Festival, though, we ask that pets stay at home.
Additional LANTERNS! Support Provided by: