"In Memory of Amy Edgington: Collage Artists of Arkansas" 
has been extended through
Friday, December 23!
In November, Art the Park will celebrate the life of the late prolific artist, Amy Edgington, and collage as an art form.  The exhibit, In Memory of Amy Edgington: Collage Artists of Arkansas, will feature original works by Amy Edgington for sale, as well as collage artists who were inspired by Amy's whimsical, but thought-provoking mixed media collage art. The exhibition will include works by the following Arkansas artists:
Cherece Athy, Becky Botos, Michael Church, Jerry Colburn,  Jessica Crenshaw, Daniel Evans, Laura Fanning, Lilia Hernandez Galusha, Erin Lorenzen, Sulac and Byron Werner.
Opening reception
Thursday, November 17 at 6 pm – 8 pm 
Poet, Sandy Longhorn, the 2016 Porter Literary Fund Prize winner, will give a reading from her new poetry/collage project, Self-Ekphrasis 20 x 20, at 7 p.m.
Special musical guests are Christopher Stewart and Jeff Laux from The Rolling Blackouts, Little Rock galleries' favorite alternative jazz band.
The reception is free and sponsored by Whole Foods Market.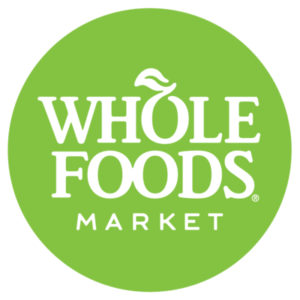 Listen to the recent Art Talk episodes featuring interviews of several of the Collage exhibit artists. Art Talk is a weekly radio program aired on KABF, a community non-profit radio station.
Amy Edgington was born and raised in Little Rock. Aside from public school classes in charcoal drawing and watercolor, she was mostly self-taught in art. Amy began making collages in the early 1970s, while living in an isolated farmhouse full of old copies of National Geographic. In the early 1990s, she began making large pieces on canvas with fabric, found materials, paper and mixed media. Amy's work has been purchased by the Central Arkansas Library System, the Museum of Discovery, and Heifer International. Her work was accepted for the 50th annual Delta Exhibit at the Arkansas Arts Center.
Amy worked for 23 years as a cataloger for the Central Arkansas Library System. She never could bear to throw away a discontinued library book, so many of them received a new life in her collages. Amy retired in February 2014 to spend more time creating art and poetry.  Sadly, Amy Edgington died on November 19, 2015, at the age of 69.
Artists participating in the exhibit, "In Memory of Amy Edgington," include friends and admirers of Amy. Michael Church, although new to the collage art scene, has shown his image-driven collages nationally. Becky Botos' animal-phoric collages, such as The White Elephant and Watch Dog, grace the walls of LeBonheur Children's Hospital in Memphis, TN. Mixed-media artist, Erin Lorenzen, is known for her found-object works and her line of "I heart Arkansas" t-shirts. Byron Werner, who retired to Arkansas at the urging of Amy Edgington, worked for 28 years in Hollywood as a rotoscope artist, designing the visual effects for such big films as Star Wars, Ghostbusters, Poltergeist, and Titanic.
Art in the Park Gallery Hours:
Monday – Friday 10 AM – 4 PM
Saturday & Sunday 12- 4 PM
November 11 – December 23, 2016 (Extended)
Poet Sandy Longhorn is the author of three books of poetry. Her most recent book, The Alchemy of My Mortal Form, won the 2014 Louise Bogan Award from Trio House Press.  Other books by Sandy Longhorn include The Girlhood Book of Prairie Myths (Jacar Press) and Blood Almanac (Anhinga Press).  Sandy currently teaches at the University of Central Arkansas in the Arkansas Writers MFA Program, where she directs the C.D. Wright Women Writers Conference.  Sandy Longhorn is the recipient of this year's Porter Literary Fund Prize, Arkansas's highest literary award.
During the collage exhibit reception, Sandy Longhorn will read from her current project, Self-Ekphrasis 20 x 20, a series of 20 poems illustrated by 20 collages.
Nov 20: "Collage Party Workshop"
& Community Conversation with the artists. 
On Sunday, November 20, please join us for a "Community Conversation with an Artist" with Lynn Frost, photographer and Amy's longtime partner, collage artists Michael Church, Becky Botos, Jessica Crenshaw, and others. Following the community conversation, several of the exhibit artists will facilitate a "collage art party" workshop, during which students will learn collage composition techniques using construction materials from Amy Edgington's personal materials collection.
The "Community Conversation with an Artist" will take place between 1 pm – 1:30 pm, followed by the workshop until 4 pm.
Cost for the workshop is $25. Registration is required and limited to 25 people.  To register for the workshop, please click here.