Welcome to Wildwood Academy of Music and the Arts!
Wildwood Academy of Music and the Arts (WAMA) is a summer music festival and arts camp designed for students ages 6–18 who are interested in studying music. The academy's mission is to provide music and arts education of the highest quality to students of all music abilities and backgrounds. Supported in a creative and musically nurturing environment, WAMA students learn and perform alongside professional faculty and guest artists from across the country. We invite your students to explore and develop their musical abilities with us through beginner, intermediate, and advanced music sessions!
Stay tuned as we prepare to release our WAMA Summer 2018 dates! In the meantime, check out what we did in 2017.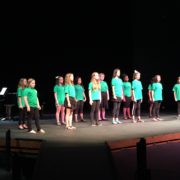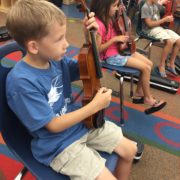 In summer 2017, WAMA offered six sessions for beginner, intermediate, and advanced music students:
Advanced Orchestra: June 11-23, 2017
Advanced Vocal Instruction: June 11-23, 2017
Intermediate Instrumental Instruction: June 26– July 7, 2017 (weekdays only)
Intermediate Vocal Instruction: June 26 – July 7, 2017 (weekdays only)
WILDMusic Beginner Instrumental Instruction: July 10 – July 14, 2017
WILDMusic Beginner Vocal Instruction: July 17 – July 21, 2017